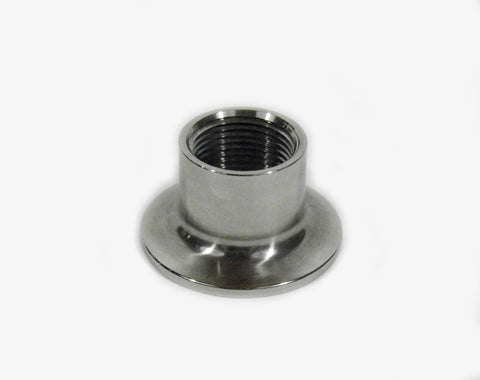 Tri Clamp to Female NPT Fittings
These Tri Clamp to female NPT adapters are made of 304 stainless steel and are used to adapt standard Tri Clamp equipment to male NPT fittings.  NPT or National Pipe Taper is a widely used threaded pipe and fitting standard, that is tapered to assist with sealing, but is not considered a sanitary connection.
For sizing information on Tri Clamp fittings, please see our Tri Clamp Information and Sizing Guide.