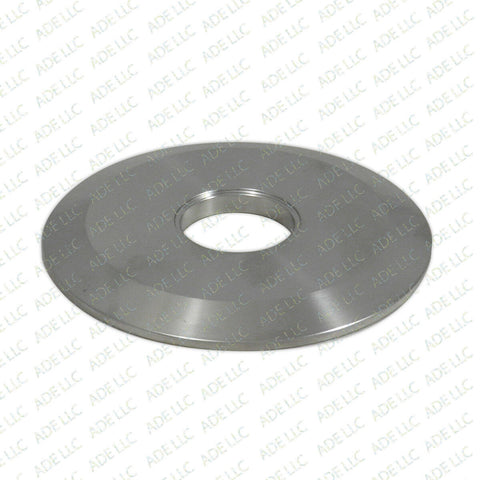 4" Blank Cap with 1.5" Weld Cutout, SS304
 Blank caps function just like the Tri Clamp End Caps. They fit into a welding male with gasket and have the same bevel as a welding liner. Blank caps are not welded and do not need an imperial inch-based size. They fit into the respective counter part. The round nut presses the blank cap and welding male together compressing the gasket and forming a tight seal. 
These Blank Caps are manufactured from 304 food grade stainless steel, and meet all of today's sanitary standards for sanitary fittings.